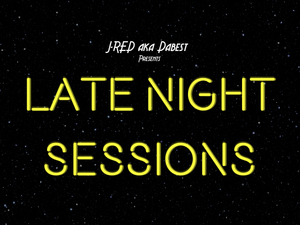 That's right! It's another entry in Late Night Sessions!  
The J-RED crew has been crushing it since our last LNS; we put out two EPs, we are about to drop the first album release of 2020, and we have some awesome stuff in the works for your ears (and eyes) to enjoy. Today though, we thought we'd hit you with another freestyle because, let's face it, J-RED needed the break from convention. 
If you've never experienced a freestyle from J-RED before, let me give you some quick info:  
He doesn't write or memorize any of these lines, ever. 
We don't do multiple takes or cut lines together. It is one take, always.  
We like to add some effects, processing, adlibs, etc., but they are always added after the one and only initial recording.  
If you like what you hear, make sure to subscribe below so you don't miss any more Late Night Sessions! 
Without further ado...