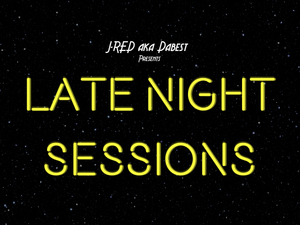 Welcome back! We hope you like new music, because you're looking at another late night session. And don't worry; J-RED has much more planned this summer too.
As always, here are the rules for J-RED's freestyles:    
He doesn't write or memorize any of these lines, ever.   
We don't do multiple takes or cut lines together. It is one take, always.    
We like to add some effects, processing, adlibs, etc., but they are always added after the one and only initial recording.    
Enjoy the newest freestyle from J-RED, "Lovin' Us (Kno Wassup)"!