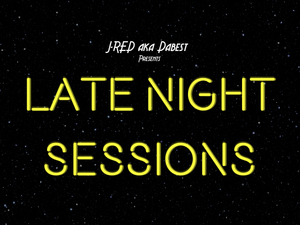 Late night sessions with J-RED aka Dabest aren't anything new. J-RED comes to the studio (previously the dorms at Pitt) and freestyles (is begged to freestyle) on unfinished beats, new beats, beats we like, or whatever else everyone is feeling that day. The difference is, we are now sharing our late night recordings with you!
J-RED's freestyles are never written, memorized, etc. The music comes from the dome...every.single.time. It is one of the things the fans love most at live shows and we are planning to release a video in 2020 to make sure everyone knows it's real. Until then, here's the newest freestyle "Got Dem Girls"!
If you like what you hear, make sure to subscribe below so you don't miss any Late Night Sessions!