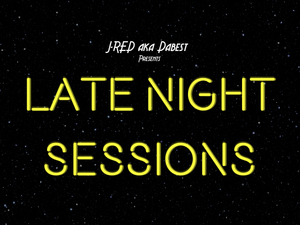 It's another Late Night Sessions baby!   
Oh, and the first of many this summer. We are planning on delivering fresh music, freestyles, and more ALL. SUMMER. LONG. Keep checking back, subscribe below to the LNS podcast, and follow J-RED on Facebook to make sure you don't miss any of the action!
As always, here are the rules for J-RED's freestyles:   
He doesn't write or memorize any of these lines, ever.  
We don't do multiple takes or cut lines together. It is one take, always.   
We like to add some effects, processing, adlibs, etc., but they are always added after the one and only initial recording.   
Now...